Ad blocker interference detected!
Wikia is a free-to-use site that makes money from advertising. We have a modified experience for viewers using ad blockers

Wikia is not accessible if you've made further modifications. Remove the custom ad blocker rule(s) and the page will load as expected.
The Deus Vault has been removed from the game.
People that have already bought a Deus Vault are able to continue using the formulas they bought.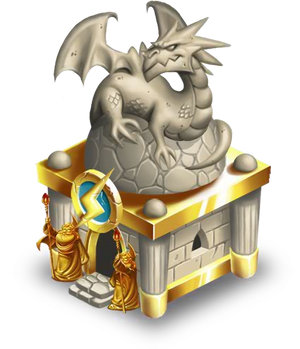 Description :
"Learn formulas and learn to breed special dragons"
Sell : 250,000

Buy : 500,000

XP : 25,000

Lv : 20

Formulas
In order to breed anyone of the 16 dragons listed below, you will need to buy the formula in the Deus Vault first. Only the dragons with matching element's order as listed could breed to get that specific dragon.
Trivia
Deus Vault existed on game data since Feb 14, 2013 but was released on Feb 26,2013.
On 26/02/2013 the Fossil Dragon receipt is increased from 2 to 5 M
On ??/03/2013 the Sky Dragon receipt is increased from 90 to 250
On ??/03/2013 the Aztec Dragon receipt is increased from 75 to 350 
Despite Deus Vault is not longer available, is still working but at lower rates of succeed. (Sep, 2015)
Gallery