Game


Guides

First : I don't belive in getting the wanted drag…

Read more >

Community


Guides

Below is a list of rules which are to be followed…

Read more >

We all know that this wiki is vandalised by ip-us…

Read more >

Note: This guide is still a work in progress.

Welc…

Read more >

​I'm making this guide for newbies and the users …

Read more >

Don't be Anonymous, take your time to login or connect to Facebook (?). But why would you register? Click here to find out.




Forum Activity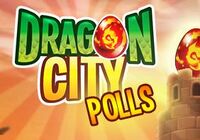 Did you like Adamantinum Dragon as DBM Dragon of the week?
Why did you like Adamantinum Dragon as the DBM Dragon of the week?
What did you like about Columbus Dragon Offer?
Do you like the new type of event islands ?
Are you liking if some Zodiac Dragons exist to the future?
Did you like the new update about Gothic Island?
Do you like 4-Element Dragons?
Which 4-Element Dragon do you like?
Are you always stay updated and active in this wiki?
Why did you choose Dragon City Wiki?
Did you learn or like the FAQ and Tutorial Pages?
If you are saw something wrong, what will you do?
Dragon City Wiki Facebook Page
Find us on Facebook - https://www.facebook.com/en.dcw
Ad blocker interference detected!
Wikia is a free-to-use site that makes money from advertising. We have a modified experience for viewers using ad blockers

Wikia is not accessible if you've made further modifications. Remove the custom ad blocker rule(s) and the page will load as expected.