Dungeon Island/September 2015
This event has expired on 28 Sep 2015 12:00:00 +0000.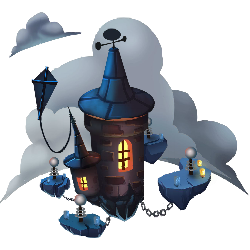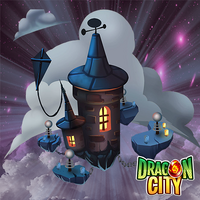 It was released on 9/9/2015.
10 dragons were available in it, 4 of them were new.
It is similar to the Throne Island and Farm Island events.
It was going to be named Electric Dungeon Island.
You start with 110 .
Collect up to 600 in each 8 hour period (34,310 max for the event).
Collection periods start at 24h, 16h, and 8h on the countdown timer; you can collect any time within the period.
Once a collection period ends those bulbs are no longer available.
You will get bulbs from: collecting gold and food, feeding, breeding, hatching, and winning PVP battles. Any combination of actions may be used.
For breeding and hatching longer times get more bulbs.
To get bulbs from hatching, the dragon must be placed in a habitat or a Kindergarten.
Bulbs can pay for: opening boxes, skipping fights, and buying dragons.
You can go to any spot adjacent to the path you have traversed if you have enough bulbs.
Bulb Collection Amounts
Edit
| Action | Max per action |
| --- | --- |
| Collecting Gold | 5 |
| Collecting Food | 25 |
| Feeding dragons | 60 |
| Winning PvP | 75 |
| Breeding Dragons | 150 |
| Hatching a hybrid | 250 |
| Hatching a 3 or 4 element dragon | 375 |
| Hatching a Legend | 500 |
Fight List
Edit
Least Expensive Routes
Edit
Costs include the dragons, but not skipping fights
Bulbs saved by skipping dragons
Edit
Skipping dragons prior to Demon won't save any bulbs
Demon: 2180
Kooky: 2470 (take top/outside route)
Kaiju: 70 (take top route)
Spiky: 2510 (take bottom route to Immortal)
Dragons available
Edit