Halloween 2012


Hooky Spooky! Are you prepared for Halloween?

Information
Date
October 29, 2012 - November 2, 2012
Major Changes
Food transformed into Pumpkins
New Background
New Releases
20px Evil Pumpkin Dragon
Hallowheel
Halloween 2012 is the first Event of Dragon City, taking place during October 29, 2012 - November 2, 2012.
Description
"
Halloween or Hallowe'en (a contraction of its original title "All Hallows' Evening"), also known as All Hallows' Eve, is a yearly holiday observed around the world on October 31, the eve of the Western Christian feast of All Hallows. According to some scholars, All Hallows' Eve was originally influenced by western European harvest festivals and festivals of the dead with possible pagan roots, particularly the Celtic Samhain. Others maintain that it originated independently of Samhain, and has Christian roots.

Typical festive Halloween activities include trick-or-treating (also known as "guising"), attending costume parties, carving pumpkins into jack-o'-lanterns, lighting bonfires, apple bobbing, visiting haunted attractions, playing pranks, telling scary stories, and watching horror films.

"
The Event was first hinted when a dragon called "Evil Pumpkin Dragon" appeared in the Egg Store, altough it had no description or image. In the following days Dragon City's official Facebook page released some images containing Halloween themed ornaments. On Octomber 29 the Hallowheel was released, it's Big Prize being the earlier mentioned 30pxEvil Pumpkin Dragon. Later that day the backround and the food system were changed.
Major Changes
Pumpkin System
The original Food
system was changed for a Pumpkin

system. There is no difference, and the player can achieve Pumpkins from
Farms
. Some offers were also released.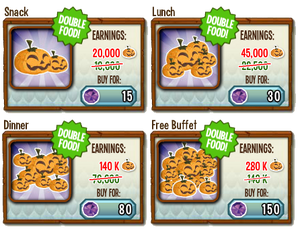 New Background
A new background was released. Instead of the original blue sky, this one is reddish and has a scary theme: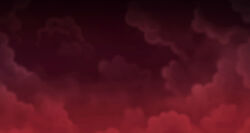 Gallery
Other Events
Events of Dragon City
2012
Ad blocker interference detected!
Wikia is a free-to-use site that makes money from advertising. We have a modified experience for viewers using ad blockers

Wikia is not accessible if you've made further modifications. Remove the custom ad blocker rule(s) and the page will load as expected.