Ad blocker interference detected!
Wikia is a free-to-use site that makes money from advertising. We have a modified experience for viewers using ad blockers

Wikia is not accessible if you've made further modifications. Remove the custom ad blocker rule(s) and the page will load as expected.
Olympus Island
This event has expired on Sat, 26 Apr 2014 10:00:00 +0000.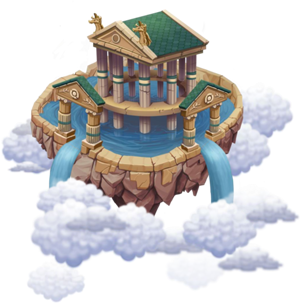 Olympus Island is a Quest Event. It is available for players level 5 and above. You can win the Olympus Habitat, Poseidon Dragon, Hades Dragon, and Atlas Dragon. It is currently available on mobile devices.
Battle Map
#

Dragon

Critical

Avoid

1
Burning
2
Leviathan
3
Paradise
4
Hedgehog
5
Pearl
6
Quetzal
7
Plankton
8
Sky
9
Pure Sea
N/A
N/A
10
Seashell
11
Great White
12
Blue
13
Thief
14
Bone
15
Midas
16
Dark Elf
17
Photon
18
Twister
19

[[|link=:Category:{{Data:{{{19}}}|e1}} Dragons|{{Data:{{{19}}}|e1}}|10px]]

[[|link=:Category:{{Data:{{{19}}}|e2}} Dragons|{{Data:{{{19}}}|e2}}|10px]]

[[|link=:Category:{{Data:{{{19}}}|e3}} Dragons|{{Data:{{{19}}}|e3}}|10px]]

[[|link=:Category:{{Data:{{{19}}}|e4}} Dragons|{{Data:{{{19}}}|e4}}|10px]]

[[{{{19}}}|{{Data:{{{19}}}|short}}]]
e3}}
e4}}




Trivia

This Quest Event has a similar structure and layout as The Dungeon and The Curse of Dramses quests. It is reasonable that the goals and rewards will be similar. It seems that over-all, Social Point has decreased the requirements to win slightly compared to past quests.
The format is in the Dojo style for a 10 day event ending April 26, 2014.

Gallery

How to defeat Bosses

01:39

Dragon city How to defeat posejdon dragon