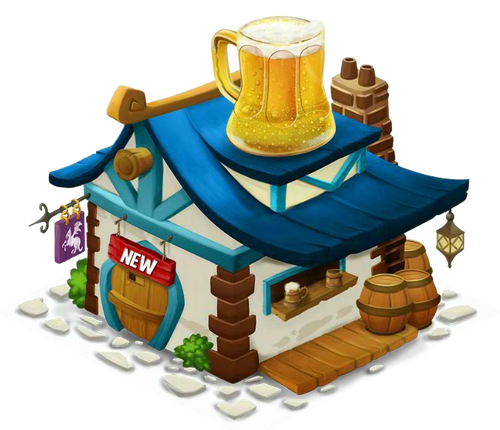 Recruitment Tavern is a building used to get dragons by getting friends to play Dragon City.
This building costs 1000

It can be bought more than once,but you can have only one at the same time. To get the dragons from Recruitment Tavern, you must request your friends on Facebook. If 3 of them start playing, you can choose one of these dragons.
Recruitment Tavern
Current dragons:
| Dragon Name | Level Require | Type |
| --- | --- | --- |
| |  N/A | Exclusive |
| | 15 | Exclusive |
| |  N/A | Exclusive |
| | 15 | Exclusive |
| | 20 | Exclusive |
| | 15 | Exclusive |
| |  N/A | Rare Hybrid |