Ad blocker interference detected!
Wikia is a free-to-use site that makes money from advertising. We have a modified experience for viewers using ad blockers

Wikia is not accessible if you've made further modifications. Remove the custom ad blocker rule(s) and the page will load as expected.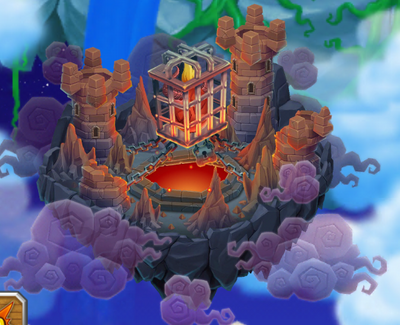 Dungeon Island is a Quest Event. It is available for players level 5 and above. You can win the Dungeon Habitat, Specter Dragon, Demon Dragon, and Cerberus Dragon.
Dungeon Island/September 2015 has a similar name, but is unrelated.
Battle Map
#

Dragon

Critical

Avoid

1
Venom
2
Dark Fire
3
Crossfire
4
Hot Metal
5
Flaming Rock
6
Hades
7
Hedgehog
8
Pure Flame
N/A
N/A
9
Apocalypse
10
Bat
11
Pure Dark
N/A
N/A
13
Dark Stone
14
Juggernaut
15
Kratus
N/A
16
Colossal
17
Forge
18
Abyss
19

[[|link=:Category:{{Data:{{{19}}}|e1}} Dragons|{{Data:{{{19}}}|e1}}|10px]]

[[|link=:Category:{{Data:{{{19}}}|e2}} Dragons|{{Data:{{{19}}}|e2}}|10px]]

[[|link=:Category:{{Data:{{{19}}}|e3}} Dragons|{{Data:{{{19}}}|e3}}|10px]]

[[|link=:Category:{{Data:{{{19}}}|e4}} Dragons|{{Data:{{{19}}}|e4}}|10px]]

[[{{{19}}}|{{Data:{{{19}}}|short}}]]
e3}}
e4}}

Historical

The following information is from the first time this event was released.

Trivia

The Cerberus is now added to the rewards, at the start of the release this dragon didn't have an swf/thumbs and used test/placeholder data.
To get keys, you don't actually need to share on your wall.  Just clicking on the key and clicking the x to close the window is enough.
After completing the first section of the quest, the dungeon keys stop spawning and are replaced with the regular golden trees, lost baby elf, lost baby unicorn, and snail wizards.
Appeared for second time on April 30, 2014.

Gallery