The Dungeon
Talk

20
1,118pages on
this wiki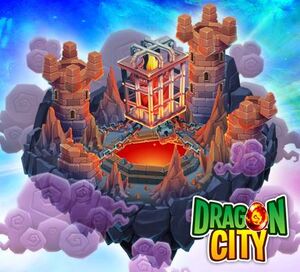 The Dungeon is a Quest Event that allows you to win the Dungeon Habitat, Cerberus Dragon, and Demon Dragon
Trivia
The Cerberus is now added to the rewards, at the start of the release this dragon didn't have an swf/thumbs and used test/placeholder data.
To get keys, you don't actually need to share on your wall.  Just clicking on the key and clicking the x to close the window is enough.
After completing the first section of the quest, the dungeon keys stop spawning and are replaced with the regular golden trees, lost baby elf, lost baby unicorn, and snail wizards.
So far, this is the only Quest that's not re-appeared.
Gallery