This page shows what the buttons are. Mostly, this can be used for new Editors and Contributors.
Top Navigation - This Navigates the pages on DCW.

Search Box - This is the easiest way to search your Dragon Page.
Contribute - This also an another way to contribute on the wiki.
Share - a button that shares the link to this wiki on your FB, Twitter, etc,.
Title & Edit Button - this where you see the name of the pages and use to edit the page.
Dragon City Wiki Logo - Click this to go Main Page.
Infobox - The Easiest way to find your dragon pages without typing.
Statistics - This info, you can see the creation of this wiki, all pages, photos on this wiki and how many active contributors are in this wiki.
Social - You can use this by communicating each other.

Chat - You can chat with other users on this wiki.
Forum - You can reply to  discussions by our contributors.
Facebook - You can see here the updates on Dragon City by App Page on Facebook
Twitter - You can see here the updates on Dragon City by App Page on Twitter.

Registration - This is the answer why we need you to log-in and sign-up.
Polls - You can vote here on following polls.
Blogs - You can see here some blogs of our contributors.
Your Account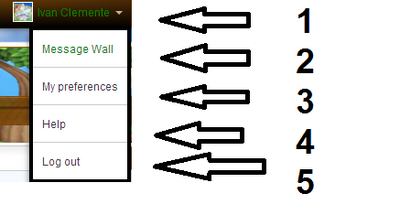 Your account - To see what is the account sign-in.
Message Wall - To see your messages on your account.
My Preferences - To see your contributions and your settings.
Help - To help you in contributing. 
Log out - To log-out your account.
Dragon Pages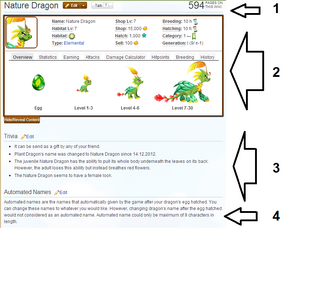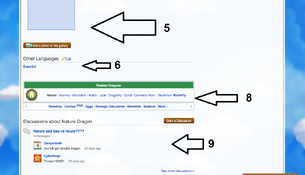 Information - You can see here the Name, Edit button and Number of pages on this wiki.
Infobox - You can see the information of the Dragon.

Overview - The appearance of the dragon
Statitics - Criteria of Combat, Breeding, Economy and Time.
Earning - The Income of gold of your dragon by level.
Attacks - The Attacks and Trained Attacks of your dragon.
Damage Calculator - List of Immunity and Weakness of your dragon and its attacks.
Hitpoints (HP) - Life of your dragon when battling at combat.
Breeding - List of possible dragons to get this.
History - List of time when this dragon created, end time and their generations.

On the top of the files, you can see the picture of Nature Dragon. Every move of your mouse on the top of the files you can see - Description, Mugshot & Code Num.

​Trivia - You can see the sentences that related to the Dragon.

Automated Names - You can edit here the First Name of your Dragon.

Gallery - Photos of the dragon

Other Languages - You can visit the other DCWs with same page.

Related Dragons - Dragons related to your dragon visiting.

Discussions - Reply and talk about the dragon and type your story how you get the dragon.
​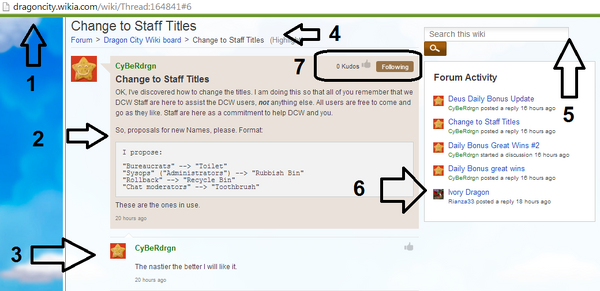 ​
URL - Uniform Resource Locator - A way to search your pages and threads on DCW.

Discussion - You can see here the User and his/her posts.   We have many sections on the Forum.

Reply - You can see the contributors' opinion about the discussion.
Title - You can see here the Title and Section of the Thread.
Search Box - Best way to search for Dragon pages or any information about the game.  
Forum Activity - You can see here who posts and starts a discussion.
Kudos - You can like the discussion and follow it.
Ad blocker interference detected!
Wikia is a free-to-use site that makes money from advertising. We have a modified experience for viewers using ad blockers

Wikia is not accessible if you've made further modifications. Remove the custom ad blocker rule(s) and the page will load as expected.