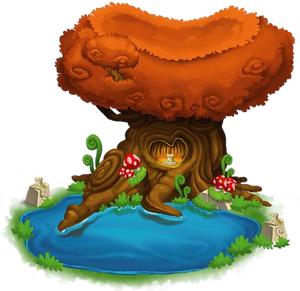 This is where the magic happens too, but this time in a tree! Put two dragons in and see what comes out! Speedup with gems if you want to find out faster!

It is the second breeding area, meaning you'll be able to breed dragons in the Breeding Mountain as well.
If you buy the Ultra Breeding Tree, it's good to have a Hatchery which has the upgrade 3 or 4.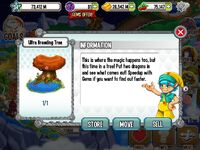 Ultra Breeding Tree 2
On 14/5/2015, the Level-2 upgrade option for the Ultra Breeding Tree (and for the Breeding Mountain too) was released.
The upgrade will reduce the breeding time by 20%
Gallery
For more info about breeding, please visit the Breeding page.