/English/
Hello everyone!!
This is DCCjk, i am pretty new at editing articles, but I am trying to put useful and more important real Information in DragonCitywikia.
I am from South America, so if people and Admins let me, I will answer some question that people ask in Spanish. And I`ll be polite to answer what I know. 
/Español/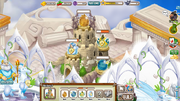 Buenas con todos!
Estas en el canal de DDCjk, bueno soy nuevo en esto de ir editando articulos, pero conosco bastante el juego (dragon city) que ire poniendo informacion util y mas importante real en DragonCityWikia.
Soy de America del Sur, y si se me permite respondere preguntas en español sobre el juego de la manera mas educada que pueda.
My favorite pages.